I got hold of a new desk for my study 6 or so months ago and finally got around to assembling it.  My old desk was a cheap and nasty Ikea job and during its disassembly I broke it a little bit which wasn't a big deal because the new one would take it's place….I thought. Turns out the little screw cam fittings which the new desk came with and which are the means to hold the thing together were not the right ones so I have been without a desk for a couple of weeks.
Having called a few companies that sell these types of screws it was looking like I was going to have to stump up $40 odd dollars for 100 new one's, thing is, I only needed 10 and I am a scrooge.
Dad has had an old Hercus lathe for many years and I have always wanted to get my hands dirty using it for a reason other than to just piss about with it – today was the day.  Behold the made parts from modified M7 bolts!!!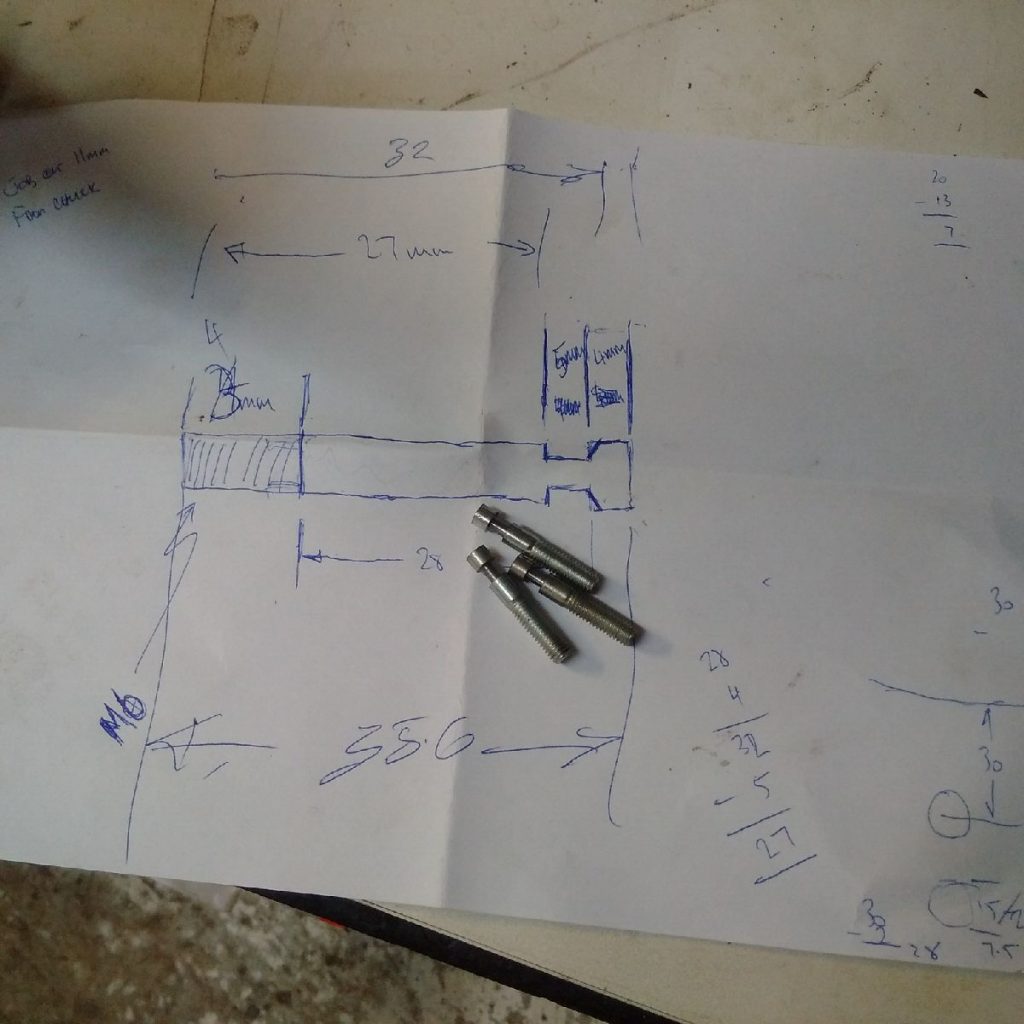 And the Hercus 9″ Lathe they were machines on….