We went for a ride on our MV's today.  Ron's was fine, mine didn't get to the actual start. It was the 2016 Distinguished Gentlemen's Ride.
Here is a pic of us both at the on the way to the start line in Kings Park, the start was in City Beach.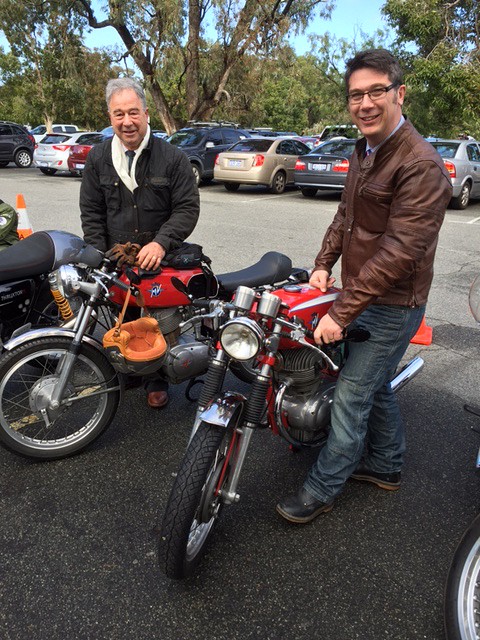 Electrical issues again; bike stopped in Subi and then, after I decided to carry on again, in Perry Lakes.  It wasn't raining when I broke down so all good but bike recovery services are always expensive on a Sunday.  I suggested to the recovery driver that he should hang around the ride today, about 1000 bikes means at least 1 more will break down.
Turns out the 350B isn't charging.  I rode to Kings Park with lights on which drained battery.