I'm kind of getting into restoring bicycles now days.
I "found" a mid school Mongoose BMX 6 months ago and thought it would be good for my 8 year old son.
I stripped it to bare frame, had it painted by my old man in metallic gold and am now building it back up after cleaning and polishing the bits I am keeping. Will be replacing several parts as well. Here is a snap of it as of yesterday.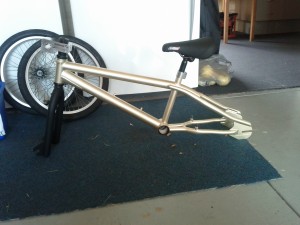 After restoring scooters and motorbikes bicycles are much easier and mush less complicated.